Get Back to
Life, Sports, Work
With fast and effective treatment
ACTV Chiropractic focus is on your goals not ours
NO unnecessary scans, NO lengthy and expensive 'care' plans AND more important NO rushed consultations.
Fast and effective results by a Chiropractor who wants to teach you how to treat yourself. Majority of the bodies maintenance is easily taken care of at home. Imagine having to go to the mechanic every time you needed to check your cars oil or tyre pressure. At ACTV Chiropractic the team will give you the tools and techniques to take care of yourself, saving you time and money.
We Specialise in
Headaches and migraines
A.R.T (Active Release Technique)
Neck and back pain
Whiplash associated disorders
Pregnancy related musculoskeletal pain
Mobility issues
TMJ complaints
Soft tissue and joint complaints - strains/sprains/tears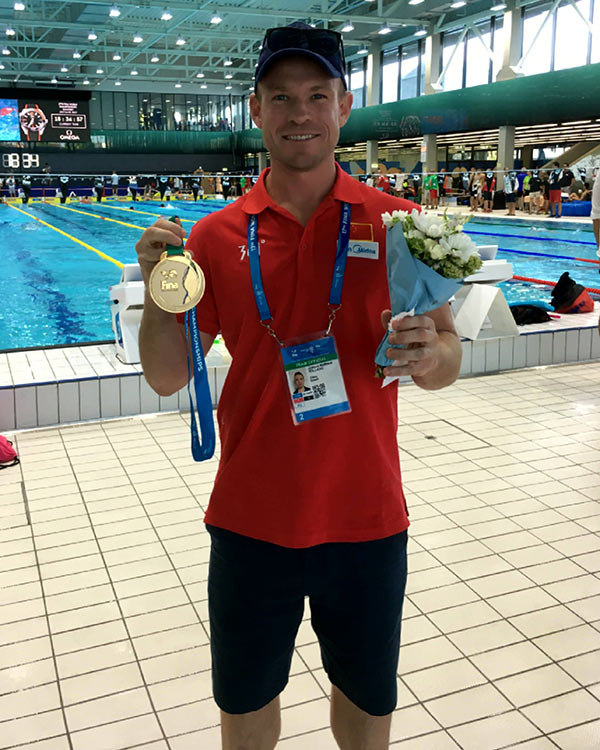 Patrick Wilson (actor)
Zeke Grove (crossfit carve affiliate owner and 3 times games/world championships athlete)
Celebrating a world championship win for Sunyang in Budapest 2017
Celebrating a world championship win for Sunyang in Budapest 2017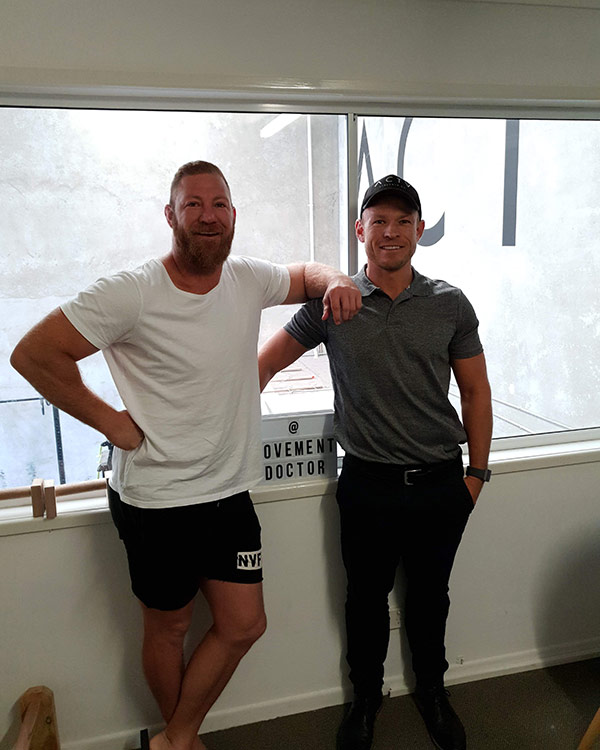 Michael Crocker Rugby League International, NRL and State Of Origin
Dr. P. Michael Leahy (founder/creator of A.R.T some 30 yrs ago)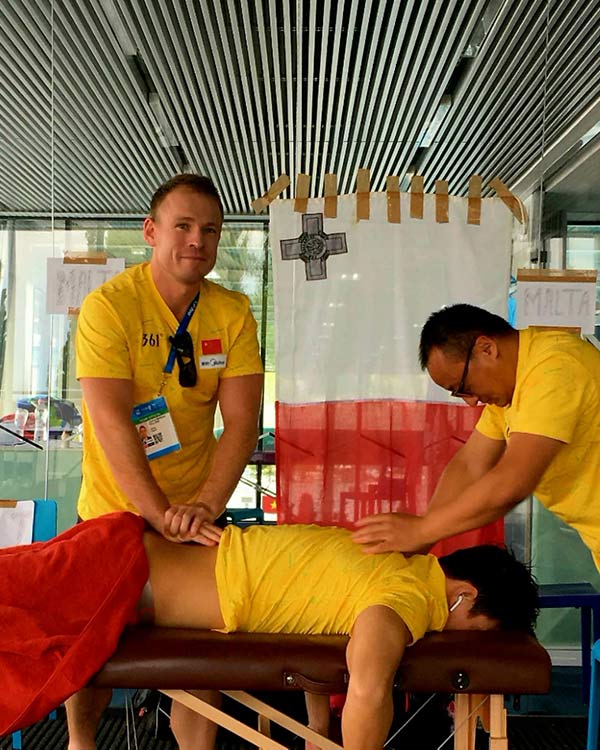 Sunyang 2017 Budapest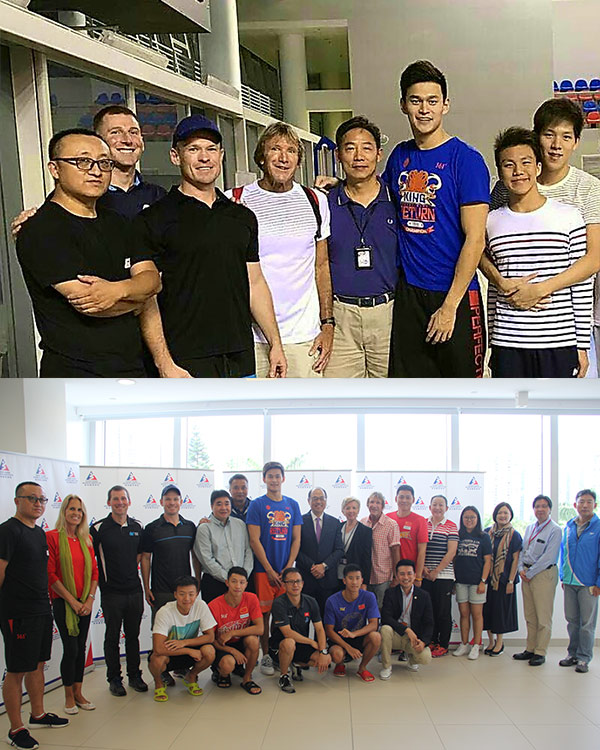 Hong Kong Sports Institution 2017
Members of the Chinese Swim Team during 2017 World Championships in Budapest
ACTV Strength Co part owner and Lululemon Ambassador
Josh Tolland
Josh completed both his undergraduate and Master's degrees in Chiropractic at Macquarie University. He has also completed additional studies in Active Release Techniques (A.R.T), Sports Biomechanics, Functional Movement Systems, Kinesio and Athletic Taping. Josh always utilises a strong evidence based approach to injury assessment and management and believes education is the strongest platform for patients becoming injury and pain free and staying that way.
He has travelled the world the past few years with the Chinese swim team as head of physical therapy for Sunyang (multiple Olympic and World champion).
As a chiropractor I am always educating patients about what I can do and why chiropractic treatments play such a big part in everyone's health and wellbeing.
Book Appointment
Contact us
Rudy Smith
Rudy spent 8 years as a personal trainer before graduating from the Anglo European College of Chiropractic in the UK. After working in multidisciplinary clinics along side physiostherapists, osteopaths, chiropractors and GP's for several years he opened his own successful sports injuries practice in the Cotswolds, looking after local as well as National athletes in sports ranging from snooker to strongman.
Rudy's focus has been on treating all aspects of injuries, with a heavy emphasis on "pre-hab" in order to prevent injuries while helping create strength and stability.
In his field he specialises in all extremities: leg, shoulder and arm pain, tension type headaches, muscle, tendon and ligament strains, repetitive strain injuries, and a variety of neck and back conditions. A desire to be constantly learning has had him traveling back and forth to America and Canada to attend post graduate courses in functional and soft tissue therapies. His treatment skills include soft tissue therapy; IASTM such as Graston and FAKTR, MET, ART, spinal manipulative therapy, low level laser therapy and strength and rehabilitation programs.
Book Appointment
Contact us
What chiropractic means to us
Cracking Bones isn't part of all treatments.
Often getting cracked isn't the best approach to resolving an issue or health problem. We rely heavily on A.R.T (Active Release Technique) which is a myofacial or muscle based therapy that alleviates many injuries and pains without the crack.
Chiropractic/ART Therapy is for all ages, young and old.
Chiropractic can be for everyone from young children, teenagers, and the elderly can all benefit from chiropractic care to keep them functioning well and to maintain their health. Your chiropractor has been highly trained to adjust treatment technique to suit each member of your family at every age group, as well as those with specific conditions or injuries. Many seniors benefit from chiropractic care as it can help with pain relief, range of motion, balance and co-ordination and decrease joint degeneration.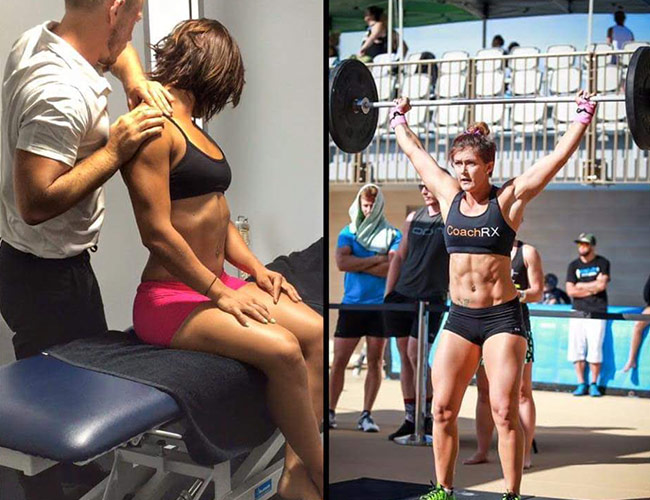 Pain is often the last symptom of dysfunction.
Most people visit a chiropractor in response to pain or injury but this is often after an underlying problem over a period of time. Muscle, ligament and joint injuries often occur as a result of long-term biomechanical dysfunction, sometimes from past injuries, making the area more susceptible to future injury.
Chiropractic is not only for back pain but rather full body care including treatment for muscles, tendons, ligaments and joints.
Chiropractors can treat both hard and soft structures within the whole body including joints, nerves, muscles and ligaments from all over including knees, elbows, shoulders and feet. Over-used muscles and other soft tissues can lead to tears, trauma or hypoxia which can benefit from regular chiropractic treatment.
Athletes use chiropractic for improved performance and injury prevention not only for acute care.
Athletes getting routine chiropractic treatments may notice improved athletic performance, improved range of motion, better flexibility, increased blood flow, and may suffer from fewer injuries. Chiropractic care can help improve muscle balance, agility, strength, endurance, agility and reduce the risk of injury among other things.
Chiropractic
Chiropractic is a form of alternative medicine mostly concerned with the diagnosis and treatment of mechanical disorders of the musculoskeletal system, especially the spine.
Active Release
Techniques (A.R.T)
A.R.T is a patented, state of the art soft tissue system, movement based technique that treats problems with muscles, tendons, ligaments, fascia and nerves.
Rehabilitation
Once you are out of pain, the job of preventing it coming back begins. As comprehensive as required. It's all about restoring strength / endurance and preventing the injury from returning with quality, not quantity strength and conditioning work.
Performance Care / Injury Prevention
Preventing scar tissue and adhesive build up. Postural retraining and strengthening. Lets bulletproof you towards injury and unlock the athletic potential within you. This means you can train harder and smarter more often without the fear of developing a repetitive strain injury or waiting for an old injury to raise up again.
Acute Injury
Correct Management of acute injuries speeds up healing so you can be back on the court or on those waves faster without fear of aggravation.
Chronic Injury
Chronic injury is a horrible and scary reality for alot of people. It's actually alot of the time the cause of forced early retirement to thousands of professional and recreational athletes every year. Lets get you back onto the correct recovery road again. I'll show you that pain is not a normal part of life and teach you a way to fix your pain forever.